The University of Bolton's Centre for Islamic Finance is pleased to invite you to attend a thought-provoking lecture by:
The Right Honourable John Hayes, MP
Entitled: "The Phoenix, Civil Society's Rebirth"
Venue: William Morris Law Court, The University of Bolton
Time: 3rd May 2018 at 18:00
Speaker:
John Hayes was first elected as the MP for South Holland and The Deepings in 1997, he has consistently been re-elected with increased majorities to a total of 70% of the vote share in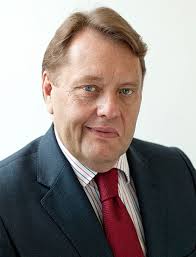 2017. John was appointed Minister of State for Further Education, Skills and Lifelong Learning in May 2010. He has subsequently served as Energy Minister, Senior Parliamentary Adviser to the Prime Minister, twice Minister of State for Transport, and Minister for Security at the Home Office. A record number of positions over the Conservative led administrations. Since leaving government in January 2018, John has turned his interests to the wider world, and has both set up and been elected chairman of the All Party Parliamentary Group on Lebanon. John is patron of the charity Headway, and for many years he was Chairman of the All-Party Group on Disability. He is a member of the NFU, the Countryside Alliance, and the Conservative Christian Fellowship.
Speech Summary:
This speech maps social change in Britain against a backdrop of time honoured constitutional and institutional strengths. It charts communal decline and explains the reasons for it; finally, challenging public policy makers to recognise the problems of social malaise and to devise urgent solutions rooted in established concepts and values to rejuvenate civil society.
Event Chairman:
Professor Mohammed Abdel-Haq is Professor in Banking and Director of the Centre for Islamic Finance at the University of Bolton. He is also Director of the Centre for Opposition Studies. As well as his academic knowledge, Professor Abdel-Haq has a wealth of practical experience from a long career in banking at major financial institutions such as Citi, Deutsche Bank and HSBC. Also, he is a Director of several companies, including being CEO of Oakstone Merchant Bank.
The Centre for Islamic Finance at the University of Bolton, which was launched in 2012 has PhD students from around the world and in January 2016 it launched its MBA in Islamic Finance on both a full-time and part-time basis. It is supported in its work by an International Advisory Board, drawn from highly respected academic businessmen and women.
The Centre works in collaboration with other financial and academic institutions to encourage high quality research and to promote the understanding of Islamic finance through lectures, conferences and short courses. For further information please visit: https://www.bolton.ac.uk/IslamicFinance/Home.aspx
RSVP: If you would like to attend please apply by contacting: mohammed.abdel-haq@bolton.ac.uk
For all media enquiries please contact: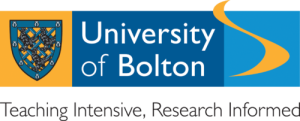 Email: UOB-PR@RSM-Agency.com
Tel: +44 (0) 1908 635 300