Here is a countdown of the 10 most important steps on the road to joining the University of Bolton. Remember, if you are uncertain about anything we're here to help.
Contact us today. Tel: +44 (0)1204 903 903 Email: enquiries@bolton.ac.uk.
1. Get your Undergraduate prospectus
Pick up a copy from our stand at Higher Education Fairs across the country (March to July each year). Alternatively, request a copy on-line or you can simply call +44 (0)1204 903 903 and we'll post one out to you. Ask your tutor about upcoming careers events and look out for the University of Bolton banner.  If you're not sure what type of course is best for you or if you simply want to know more about the types of courses we offer please read our  Courses and Qualifications Guide .
2. Visit us
Visit us and take a closer look at what we have to offer. We have a number of Open Days, during the year where you can find out more as well as familiarise yourself with the campus and facilities. You'll also be able to chat with course tutors and current students.
3. Submit your application form
If you wish to apply for a full-time undergradaute course you'll probably need to apply through UCAS (the Universities and Colleges Admissions System). For part-time courses, further education and pre-degree courses you will be able to apply directly to the university. Please read our How to Apply pages for full details. Any queries please contact us on +44 (0)1204 903 903 or email  ku.c1585662349a.not1585662349lob@s1585662349eiriu1585662349qne1585662349 .
For details of the application process UCAS applicants should read our UCAS Application Process Guide while direct applicants should read our Direct Application Process Guide.
4. Accept a place
Once you receive your offer from the university you will need to make your Firm and Insurance choices. These can be made via UCAS Track, please check UCAS for when your deadline for accepting your offer is. If you have applied directly to the University of Bolton there is no need to accept your place. When your offer is made, this will become your firm choice automatically.
5. Student finance
Most students are eligible for some form of financial assistance. Please read our Fees, Funding and Finance webpages for further information.
If you intend to apply for a Student Loan we recommend you do this as soon as possible to ensure that all the paperwork is completed ready for you to start university. Please request a PN1 form. You can find out more by visiting the Student Loans Company website.
6. Get your results
Most applicants are made conditional offers on the basis that they achieve a certain grade in their course or a particular number of UCAS tariff points. If you are a UCAS applicant studying A-levels, AVCEs or BTEC Nationals then UCAS will automatically send us your results.
If you have applied directly to the university or if you are a UCAS applicant studying any other type of qualification then you will need to send us photocopies of your results as soon as possible so that we can confirm your place. Don't forget to write your name and date of birth on the photocopies so that we can match them to your application.
7. Confirm your place
Once we have your results we will make you an unconditional offer. We will then write to you asking you to confirm that you wish to take up your place at the University of Bolton. All you need to do is fill in and return the tear-off slip and we'll do the rest.
8. Enrolment information
A few weeks before your course is due to start we will send you our 'Pre-Arrival Guide' for new students. This booklet will give you information about enrolment (where you officially become a University of Bolton student) and induction (where you familiarise yourself with your course and new surroundings). Please read this information carefully when you receive it. Don't forget if there is anything you are uncertain about or if you have any questions at all please call our Enquiry Team on +44 (0)1204 903 903 or email  ku.c1585662349a.not1585662349lob@s1585662349eiriu1585662349qne1585662349 .
9. Enrol
You will be invited to enrol online and attend an ID verification session at the university, please make every effort to attend the session you have been invited to. You will then receive your student ID when you attend your ID verification session. You can collect your keys to the halls of residence and you can join the Students' Union. Your student ID card will allow you access to the library and computing facilities, as well as allowing you to login to your university email account and Moodle, the university's on-line learning environment.
If you have applied for a student loan for maintenance the university will inform the Student Loans Company (SLC) that you have enrolled so that the loan is automatically transferred to your bank account. Don't forget to bring identification with you to enrolment, eg your passport or birth certificate.
10. Course induction
Attend the welcome lecture for your course, meet your tutors and classmates, get your timetable, choose your modules, get to know your way around the university, and finally start to attend your lectures. This is the final step and once you have completed this you will be a fully-fledged student with the university. Congratulations!!
Remember that the  Student Advisors  are here to help you with any questions you have or advice you need throughout your time with the university. Just pop into the Student Centre in Eagle Mall, Deane Campus or contact us on +44 (0)1204 903 733 or  ku.c1585662349a.not1585662349lob@s1585662349rosiv1585662349datne1585662349duts1585662349and our Student Advisors will be happy to help.
Book an Open Day
A great chance to look at our facilities, talk to staff and current students.

BOOK NOW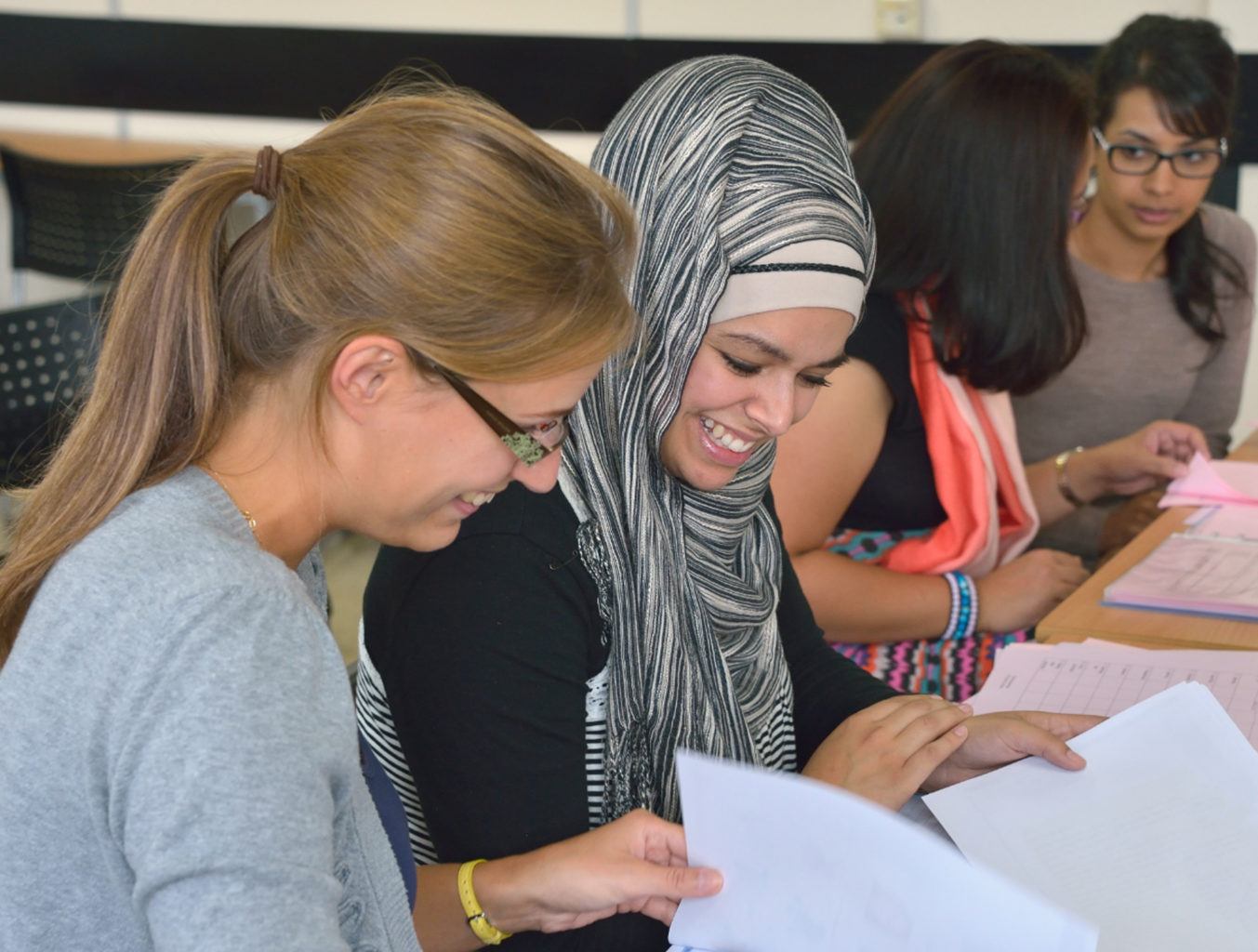 Search for a course
With hundreds of courses to choose from, your next journey could start right here.

SEARCH HERE
Order a prospectus
When choosing a university there's lots to think about. Our prospectus sets out information clearly so you can find what you need to know.
ORDER NOW