Welcome to the virtual open day
Welcome to our virtual open day which is scheduled to take place on 01 April 10 am till 1 pm. We're sorry we can't meet you in person but we've put together a collection of videos, downloads and live (or recorded) video streams from our talented staff. You can even chat with some of our students. We hope you like it
virtual information desk
How to connect
We've tried to make it as easy as possible for you to connect with our friendly and supportive teams. Presentations on Wednesday 1 April will start from 10am, the links and times will be advertised below. We will also have our online chat service available 10 am till 1 pm for you to connect with both academic, support and student ambassador teams.
We are really glad that you will be joining us at the virtual open day and we hope to be able to welcome you on campus in the future.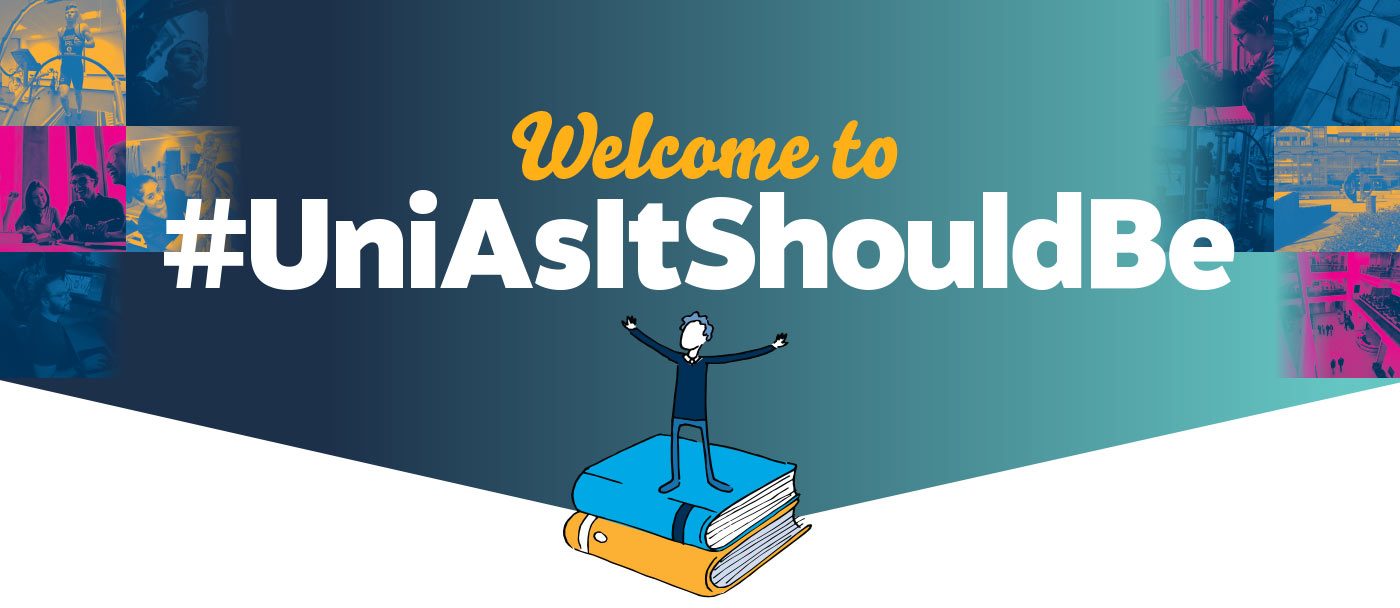 View the live streams
Please find links below to connect to the live streams of the subject overview presentations today. If you need any help or guidance with this please use the open day programme  or chat with an advisor via the virtual information desk
Admissions and eligibility queries
We are here to support you every step of the way, our Admissions team are on hand today to answer your questions about making an application. They can also go through your qualifications to determine your eligibility. You might find it useful to check your qualifications on the UCAS calculator.
To connect with an advisor please click the banner above to chat with our staff
UCAS Calculator