The 8th EY, Centre for Islamic Finance and University of Bolton Symposium
3 February, 2020 @ 13:00

-

18:00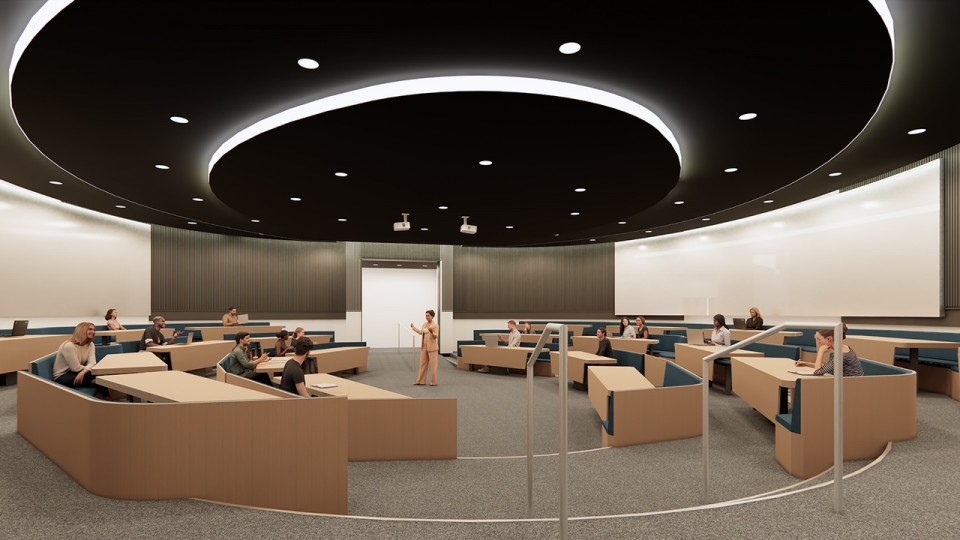 The 8th EY, Centre for Islamic Finance
University of Bolton Symposium
3 February 2020 at 1 More London Place, London SE1 2AF
Find out more
The University of Bolton is proud to present the 8th EY and Centre for Islamic Finance Symposium to be held at 13:00 on 3rd February 2020 at 1 More London Place, London SE1 2AF. The title of the Symposium will be "Fraud: Do we never learn?"
• Many frauds have characteristics or exploit weaknesses that are very similar to those exploited in earlier frauds.
• Even firms led by well-known commentators on fraud risk, or with award-winning risk management systems, have suffered huge frauds.
• After each huge fraud emerges, rules and regulations are strengthened, and yet significant frauds continue to emerge.
The day will begin with a drinks reception at 13:00 and conclude at 18:00.
Itinerary
13:00 – Drinks Reception
13:30 – Welcome by Professor Mohammed Abdel-Haq, Director Centre for Islamic Finance, University of Bolton
13:40 – Simon H Frost "Can CEOs ever be tamed?"
14:30 – Mr Ben Clayson, CEO and Founder of Victvs Ltd "Examples of Fraudulent Activity in High-Stakes Exams from Around the World?"
15:00 – Tea Break
15:30 – Ms Claire Taylor-Coulson, Associate Partner, Financial Crime & Forensics, EY "Recent Fraud and Financial Crime Cases".
16:10 – Mr Ken Eglinton, Partner EY "Fraud: Where we are going wrong?"
16:50 – Mr Brian Chadwick, Partner at Fieldfisher, London "Fraud: Cases from the Digital Industry".
17:30 – Q & A and Closing Remarks
Ken Eglinton, Partner, EY
Ken is a Fellow of the Institute of Chartered Accountants in England & Wales, a graduate in Economics from the University of Manchester, and is a visiting fellow at the University of Bolton. He has worked at Ernst & Young for 41 years where, for the last 22 years, he has been their UK specialist on Islamic finance. Ken has provided audit and related services to the banking sector for over 30 years and is responsible for the audit and regulatory reporting for the UK operations of a number of foreign owned banks and related businesses.
In a 41-year-career, Ken has much experience of management frauds and errors. He also assisted three of the UK's stand-alone Islamic banks to obtain their banking licences. Ken has provided regulatory advice, Shari'a assurance and understanding on Shari'a compliant products and financial modelling of Islamic banks, and has also been consulted by HM Treasury and by UK regulators on Islamic finance issues. He has spoken on Islamic finance matters at seminars and conferences and has written articles and technical accounting and tax contributions for books and journals.
Ben Clayson
Ben Clayson is CEO and founder of VICTVS.  As a former soldier in the British Army, Ben served throughout the Middle East and North Africa.  Having grown VICTVS from a two-person consultancy, into an international company employing around 1800 people worldwide, Ben has gained considerable insight into the drivers of high-stakes exam fraud at both a personal and organised, criminal level.
About VICTVS:
VICTVS is a UK-based company specialising in the delivery of high-stakes professional exams all over the world.  Working in complex international markets and developing innovative exam management technology, VICTVS helps learners to access life-changing employment opportunities.  VICTVS was recently named as one of the Top 50 Most Exciting Companies of 2020 by Insider magazine.
Brian Chadwick
Brian Chadwick is a partner at Fieldfisher in London and is the co-head of the UK Tech M&A group. Brian is a dual UK/US qualified lawyer with over 20 years' experience advising fast-growing dynamic tech companies in Europe. Brian is a recognised expert in tech company M&A, investments, commercial partnerships and cross-border corporate transactions.
Brian spent over seven years as the General Counsel and a board director of the leading mobile games company Miniclip SA. He helped to grow the company into a world-leading games studio and then oversaw the sale of Miniclip to Tencent in 2015. From his time in-house and as a director of Miniclip, Brian was at the forefront of tech innovation in games and helped to lead a dynamic and ever-changing sector as the company scaled-up.
At Fieldfisher, Brian offers a unique combination of the technical expertise of an external adviser with the commercial understanding of an in-house lawyer and director of a rapidly expanding company.
Brian is a regular speaker at games company conferences around the world, such as the Pocket Gamer series and the Game Developers Conference (GDC) and is a member of the advisory panel for the Pocket Gamer Connects conference in London.
Brian is involved in the Arts and has been the deputy chairman of the Tate Members Council, a member of the Tate Britain and Tate Digital Councils and served as the Deputy Chairman on the British Museum Members Council. Brian is a former All-American track athlete who lives in London with his family.
About Fieldfisher:
Fieldfisher is a Top 20 European law firm with market-leading practices in many of the world's most dynamic sectors. Fieldfisher is a forward-thinking organisation with particular focus on technology, finance & financial services, energy & natural resources, life sciences & media.
Fieldfisher has nearly 1000 lawyers in our European network of 25 offices supporting an international client base alongside our Silicon Valley and China colleagues. We also work in a number of other jurisdictions through dedicated country teams. Clients choose to work with Fieldfisher because we deliver commercial, pragmatic and innovative solutions through our exceptional legal expertise and experience, on time and on budget.
Simon H Frost
Having gained top grade A levels, Simon went on to gain a degree in Mathematics at Oxford. He subsequently trained as an accountant, and after a short period as an auditor he decided to pursue a career in banking and finance.
In 1981 he joined Midland Bank Group and held a variety of posts in asset financing and corporate finance. In 1986 he joined BAII plc, a specialist asset finance company within the BNP Group. During his time as Managing Director, BAII plc grew ten-fold to become one of the UK's top ten asset financing companies.
In 1991 he was head-hunted to become Chief Financial Officer of Aviation Holdings Plc, a major UK based aircraft leasing company with over 100 passenger jet aircraft leased to major airlines around the world. In 1994 he became Chief Executive, a post he held for some 12 years.
In recent years Simon has operated as an independent business consultant for a wide variety of corporate clients. He has also devoted considerable time to the charity sector with 13 years in a senior position in St John Ambulance, 10 years as Treasurer of the National Ankylosing Spondylitis Society, and 13 years as Chairman of the Yeomanry Benevolent Fund.
Simon served in the Army Reserve for 27 years, retiring in 1997. He continues to support his regiment serving as a Trustee of the Berkshire Yeomanry Museum and as Secretary of the Berkshire Yeomanry Regimental Association.
Claire Taylor-Coulson
Claire is an associate partner within the Financial Services Forensic & Integrity Services practice at EY. She has 24 years' experience advising clients in financial services, including 16 years' experience investigating fraud, financial crime and other irregularities within financial services.
Claire's forensic experience is diverse but her particular focus is conducting regulatory, financial crime, fraud and forensic accounting investigations in the financial services sector. She regularly works with in-house legal and external counsel of financial institutions assisting them respond to regulatory enquiries and investigations. Claire has also been retained by the FCA and the Central Bank of Ireland to conduct regulatory investigations on their behalf.
Since 2009 Claire has worked on high-profile investigations linked to the global financial crisis and market scandals.
Recent cases include:
– Working with the FCA to conduct an investigation into a bank's senior management following its failure.
– Engaged by Central Bank of Ireland to conduct an investigation into the activities of previous management of a failed Irish financial institution.
– Working with a magic circle law firm to advise a large UK retail bank in its response to an FCA investigation relating to PPI mis selling.
– Leading an independent investigation into alleged fraudulent trading transactions posted by an employee at a European bank.
Dr Mohammed Abdel-Haq
Dr Mohammed Abdel-Haq is a Professor of Banking, Assistant Vice Chancellor, Postgraduate Developments and Director of the Centre for Islamic Finance, University of Bolton.
The Centre for Islamic Finance is a leading academic centre in teaching Islamic Finance. It provides PhD and MBA programmes in Islamic Finance.