Our number one mission is to be a distinctive "Teaching Intensive and Research Informed" university that puts student experience and education first, supported by the quality of our staff, our facilities and our links to employment sectors.
Welcome to the University of Bolton
A Silver TEF Rated University
The University of Bolton is a Teaching Intensive, Research Informed Higher Education Institution whose distinctive high quality, student-focused, undergraduate and postgraduate programmes attract applications from all over the world. It will offer an exciting and challenging student experience with high levels of proactive student support and with excellent facilities which match the quality of its academic provision.
It will be a local resource, a regional asset and a national and international centre of excellence as well as a byword for exemplary vocationally focused undergraduate and postgraduate programmes delivered in Bolton and across the world.
Where appropriate, our students will study in an environment which reflects as closely as possible, the working environment which they are likely to enter, with industry standard equipment. All students will be offered work-based learning through placements, internships or 'sandwich' gap years.
We aim to provide a high-quality, teaching-environment that provides individualised support and unique opportunities to develop the skills and interests of each and every one of our students, offering a friendly and supportive atmosphere and small class sizes to enhance learning.
We aim to provide a stimulating and positive learning environment to help you achieve your potential, and we offer excellent resources and specialist facilities for all subject areas. Our rapidly expanding campus has seen a multi-million-pound investment programme in new equipment and facilities.
10 reasons Why the University of Bolton should be your first choice
Award-winning Student Services, Library, Careers Service and Reception staff
Ongoing £125m investment in cutting-edge equipment and infrastructure
Industry-oriented courses in specialist and traditional subject areas
Brand-new, purpose-built state-of-the-art educational and recreational facilities
The university has been awarded a silver rating in The Teaching Excellence Framework (TEF)
Culturally diverse and a university of choice for students with disabilities
Smaller than average class sizes, regular access to personal tutors and flexible study options
A proud heritage with a dynamic Teaching Intensive, Research Informed approach
Complete University Guide 2016 rates us top five for student satisfaction for a number of courses
The Research Excellence Framework in 2014 judged us a world-leader in six research areas
We are a modern and dynamic university with an academic heritage dating back nearly 200 years and a long and proud history of delivering top-class, industry-relevant courses.
We aim for teaching that inspires and motivates our students in a distinctive and distinguished learning environment. So that they have the integrity to contribute to and lead society in the 21st century, help shape the businesses and communities of tomorrow through sharing and the application of knowledge.
We celebrate excellence in others and willingly bring their good practice back into the university and into our partnerships. We strongly support individual researchers as well as research groups and create partnerships based on mutual respect and equality.
We recognise and reward the university's staff as its greatest asset and encourage career development from all our staff. Our Teaching Intensive, Research Informed approach means we offer distinctive, high-quality, student-focused programmes inspired by the world-leading research being conducted at the university and by our strong links to global industry.
Quality and depth of provision are displayed across all subjects and we take pride in our top facilities which help enhance our students learning experience.
We are proud that all elements of society are fully represented and that we are a culturally diverse, inclusive learning community in which staff and students continue to learn from, and celebrate, individual differences.
We strive to nurture the qualities that students bring with them, putting heavy emphasis on developing the skills and the interests that students bring with them, as well as stimulating new knowledge and skills. We use assessment data to improve the teaching/ learning system, curriculum, instruction, learning resources, counselling and student services and show adaptability, rigour and flexibility in identifying and meeting the needs of individuals.
Book an Open Day
A great chance to look at our facilities, talk to staff and current students.

BOOK NOW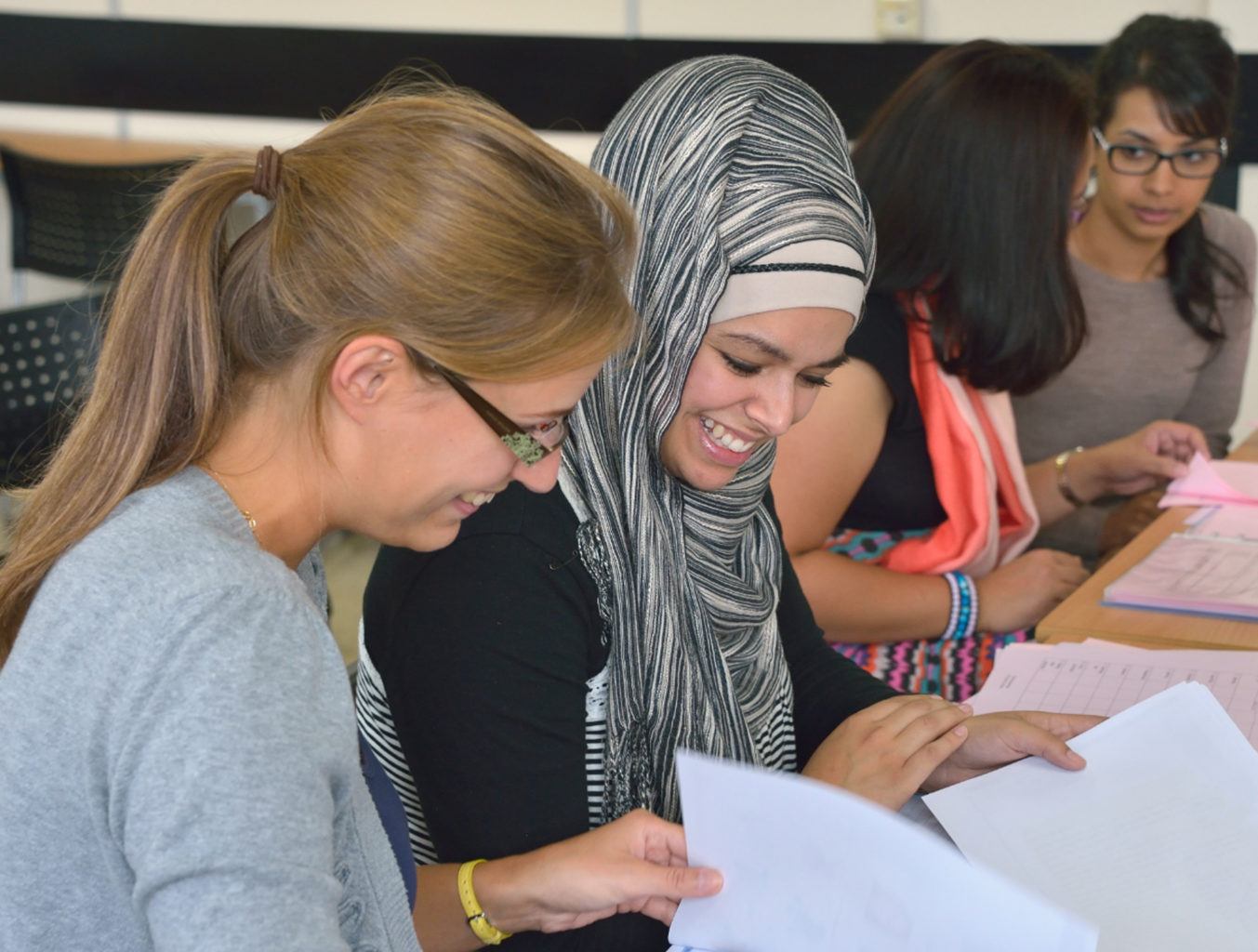 Search for a course
With hundreds of courses to choose from, your next journey could start right here.

SEARCH HERE
Order a prospectus
When choosing a university there's lots to think about. Our prospectus sets out information clearly so you can find what you need to know.
ORDER NOW